Izuchukwu Okosi
So the draws for the second round of qualifiers in the African zone for the 2022 FIFA World Cup in Cairo has come and gone with interesting outcomes.
Earlier I made my top two choices for the draws as regard Nigeria's Super Eagles. I had 'Choices A and B' and gave my different reasons for those picks.
As it turned out, Nigeria will not face 'perennial' (already?) rivals South Africa, Angola or Madagascar. They will not also face Djibouti nor Mauritania who made my Choice B but have been drawn in Group C and will play against Cape Verde which are one of my expected or preferred teams to meet. Liberia and Central African Republic were the other two.
"We have three tricky opponents in Group C. A few years ago, Cape Verde were Africa's best FIFA ranked team, CAR have some good players in Europe," Super Eagles head coach Gernot Rohr stated on twitter.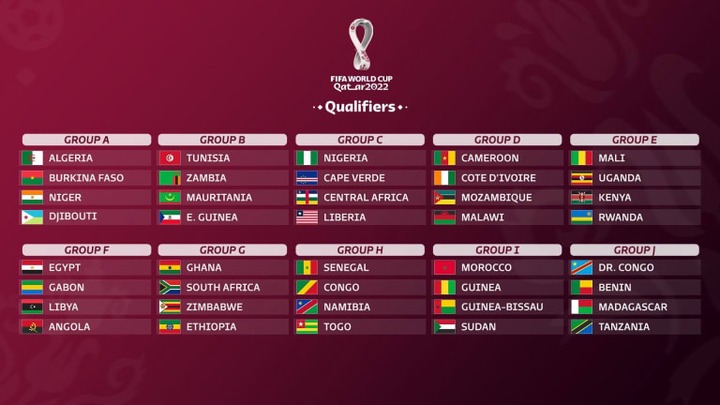 "We played a friendly in Liberia recently that wasn't easy. We've to be at our best against them," Rohr stressed.
The Super Eagles will hope to make it to the third round of the qualifiers in their quest to reach the global tournament for the seventh time.
The suspense of the contract saga between the NFF and the coach is a breeze that blows no good. We may all think those fixtures against Cape Verde, Liberia and Central Africa republic will be mincemeat for the Eagles. Well, we all still remember Madagascar at the 2019 Africa Cup of Nations in Egypt.
The first round of fixtures for the World Cup qualifiers are about nine weeks away and now is the best time to wrap up the contract talks about the coach and his employers. Has Rohr accepted all the conditions handed to him by his paymasters?
Certainly we expect the coach or the NFF chiefs to publicly tell Nigerians that all the T's have been crossed. That Rohr will live in Nigeria, attend NPFL matches, pay his tax and most importantly, have his team vetted by the technical committee of the Federation. There ought to be an official declaration. Rohr can still be poached by other suitors until he agrees and signs his new contract.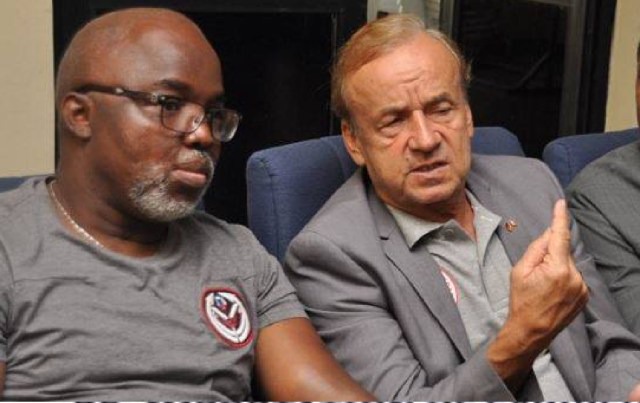 NFF Boss Amaju Pinnick and Super Eagles coach Gernot Rohr.
Allowing it to drag on is counter productive and in case the NFF will gun for another coach, it will not give the incoming man the ample time to impart his ideas.
As for what I feel will be the outcome of those matches for Nigeria, I will predict five wins and an away draw for the Super Eagles.
I will definitely not be surprised if the Eagles do not win all their matches. Some of these teams have proven to be tricky and are capable of producing shocking results.
My predictions from the other groups will be that Algeria will top Group A that also contain Burkina Faso, Niger and Djibouti. Tunisia will top Group B at the expense of Zambia, Mauritania and Equatorial Guines.
For the sheer fact that the Ivorians have got more players making the headlines with brilliant displays across Europe, I will give Cote d' Ivoire the edge over Cameroon in Group D (D for Death). The clashes between both teams are the fixtures of the qualifiers. Cancel your appointments at the time and days these Elephants and Lions will fight!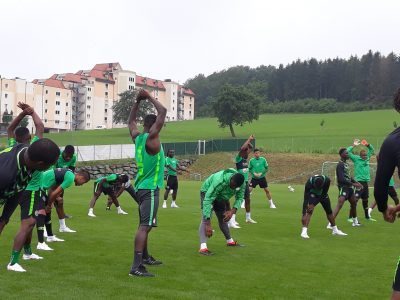 Mali and Uganda wil slug it out for a place in Group E but for the way Uganda showed promise at the 2019 AFCON, a smart money could be on Uganda to nick it at the expense of Mali.
Egypt (Group F), Ghana (Group G), Senegal (Group H, who else?), Morocco (Group I) and DR Congo(Group J) make up my top 10 qualifiers to the next round.
The die is cast. Africans cannot wait for the battle to start in late March.
Izuchukwu Okosi is a Nigerian journalist, voice over artiste and actor. Follow him on okosiizuchukwu2 and okosiizuchukwu on twitter and instagram.
This story was first published on Opera News Hub. There was another on this subject before the draws. Check this and more out on this website as the days come by. Newslegend.com.ng is BACK and never to go on long hiatus again.